Precocity Academy is a novel childhood education program designed by Dr. Menon in collaboration with experienced early childhood educators on a mission to infuse scientific thought by way of engaging after-school activities. Check out Precocity Academy at http://precocity.academy/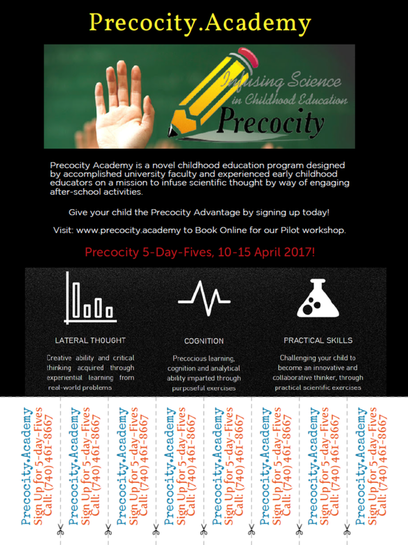 ---
---
Carnegie Science Communication Fellowship (2015)
Image Guided Surgery demonstration at Carnegie Science Center (11 July 2015)
QuantMD SynVis for Image guided surgery: Making complex interventions possible using untrained hands... And it isn't rocket science; even a 5th grader understands it!

Posted by QuantMD on Sunday, July 12, 2015
---
Teaching Science with an Engineering Twist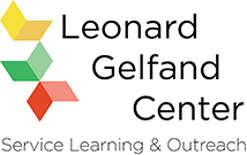 "What is Research? Teaching Science with an Engineering Twist" - Prahlad G. Menon, MS Mechanical Engineering, PhD Biomedical Engineering. Assistant Professor, Electrical and Computer Engineering Department, Carnegie Mellon University

Saturday, April 5: 9:30 AM - Noon
Location: PTC Building, Second Avenue, near Hot Metal Bridge

Target Audience:
This program was open to middle and high school science, technology and mathematics teachers and school guidance counselors and was supported by a grant from the Siemens Foundation.


---
---
Engendering the spirit of STEM
Demonstrating the value of engineering in medicine using QuantMD's in-house surgical navigation technology in an animal study ...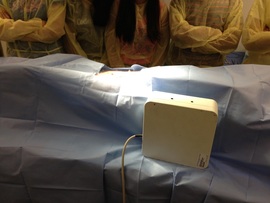 On Monday, 22 July 2013, team QuantMD viz. David Schwartzman, MD, Daniel Ludwig and Prahlad G Menon, PhD, delivered a lecture to a class of students from the STEM academy of the Fox Chapel High School (Pittsburgh, PA) on image-guided surgery applied to cardiovascular interventions and demonstrated the value of the same in a live pig whose heart was accessed minimally invasively using a pericardial access needle introduced by sub-xyphoid access, under only image-guidance.
---
---
We offer timely and accurate image processing of radiology images for clinical care, research, and training.
This is a service brought to you by the MEdical Diagnostics and CArdio-Vascular Engineering Lab.
The MeDCaVE – where QuantMD is engineered.

---